Summer in Brooklyn : July 10 - July 21
Join us for this unique summer learning experience in Brooklyn, New York designed for high school students with a passion for acting, directing or playwriting and an interest in classic dramatic texts. The two-week workshop takes place in a historic Brooklyn brownstone which will also be the setting for our final theatrical presentation.
Calder Classics is excited to offer a Theater Workshop in Brooklyn Heights in the summer of 2017 that draws inspiration from classic plays and reimagines them for the 21st century. Students learn about acting techniques, vocal production and reinterpreting texts with resident artists Billy Calder and Rebecca Strimaitis.
The plays of William Shakespeare and Anton Chekhov provide two different pillars upon which the modern theatrical tradition is built. Shakespeare is widely regarded as the greatest and most influential playwright in the English language, while Chekhov is responsible for the material that inspired the development of modern Western acting techniques. Through these dramatists, students develop an understanding of the principles that support modern theater. They also learn how to use the original text to create their own scenes and dramatic moments, exploring the eternal themes of the classic plays. Students are assigned scenes and monologues to workshop, and are given the framework to create their own songs, movements, and scenes to complement the classic pieces.
Workshop
Students spend the mornings learning the fundamentals of Stanislavsky-based acting and opening each individual's vocal production through exercises and relaxation techniques. Afternoon sessions focus on rehearsing individual scenes and monologues. We construct original frameworks to be presented for the final performance. This two-week workshop is ideal for high schools students who want to engage deeply as actors, writers or directors. It is also a fun way for students to become more confident in public speaking and learning how to collaborate in a creative and safe environment. The two weeks culminate in an on-site theatrical presentation comprised of original work devised by the students as well as assigned scenes and monologues from Chekhov.
No prior theater experience required, just a willingness to be creative and collaborative.
Original Pieces Created by Students
This workshop is designed so that students can create a site-specific performance set throughout the townhouse, comprised of students' original work and scenes that have been workshopped throughout the course. The final presentation engages the audience and leads them through the house to explore different rooms and unique worlds that showcase students' unique interpretations of dramatic moments from Shakespeare and Chekhov. Friends and family travel through the house to experience the multiple re-imaginings created by the students.
Theatre students interested in applying to BFA programs can also work on polishing a classic monologue for college auditions.
Calder Classics Students Have Joined Us From…
Andover, Berkshire School, Brearley, Chapin, Charlotte Country Day School, Choate Rosemary Hall, Clark School, Collegiate, Columbia Prep, Dalton, The Dexter School, Dwight Englewood School, Exeter, Groton, The Harker School, High School of RenMin University of China, Hotchkiss, Lawrenceville, Liberty High School, Manhattan Friends, Marymount, Middlesex, Milton Academy, Packer, Princeton High School, Riverdale, Sage Hill, Sage Ridge, Saint Ann's, Saint Ignatius College Prep, Spence, St. Joseph, Stuyvesant, Taft, Trinity, Veritas Preparatory Academy and Woodrow Wilson... Add your school to the list!
Staff
Billy Calder and Rebecca Strimaitis are New York-based theater artists and graduates of Harvard University's Master of Fine Arts Acting program at The American Repertory Theater. During their time at Harvard, Billy and Rebecca spent their residency at The Moscow Art Theatre School, where Konstantin Stanislavski developed his highly regarded modern acting technique. They are the co-founders of the NYC Theater company, CRASH, an ensemble based company that focuses on adapting classic texts for a modern audience. They have worked in theater regionally, on Broadway, and in film and television.
July 10 - July 21
The program is Monday through Friday, 10-5:30, with the final performance on Friday, July 21 at 5:00 PM. There will be a one-hour lunch break with lunch on-site.
The $2,500 tuition includes a catered lunch. Please let us know about any allergies or dietary restrictions.
Transportation
Students make their own travel arrangements to get to class each day. From Manhattan, the 2, 3, 4, 5, R, A, C, E, F, and G trains all stop within 5-10 minutes walk of our location.
Calder Classics Testimonials
"I am a firm believer that happy kids love to learn, especially when they are in an environment surrounded by great educators and other enthusiastic students. My daughter loved your program. The photos and updates you sent home were priceless and she enjoyed the small intimate group. These kids will be friends for a long time." - Jojo H, parent
Photos From Previous Trips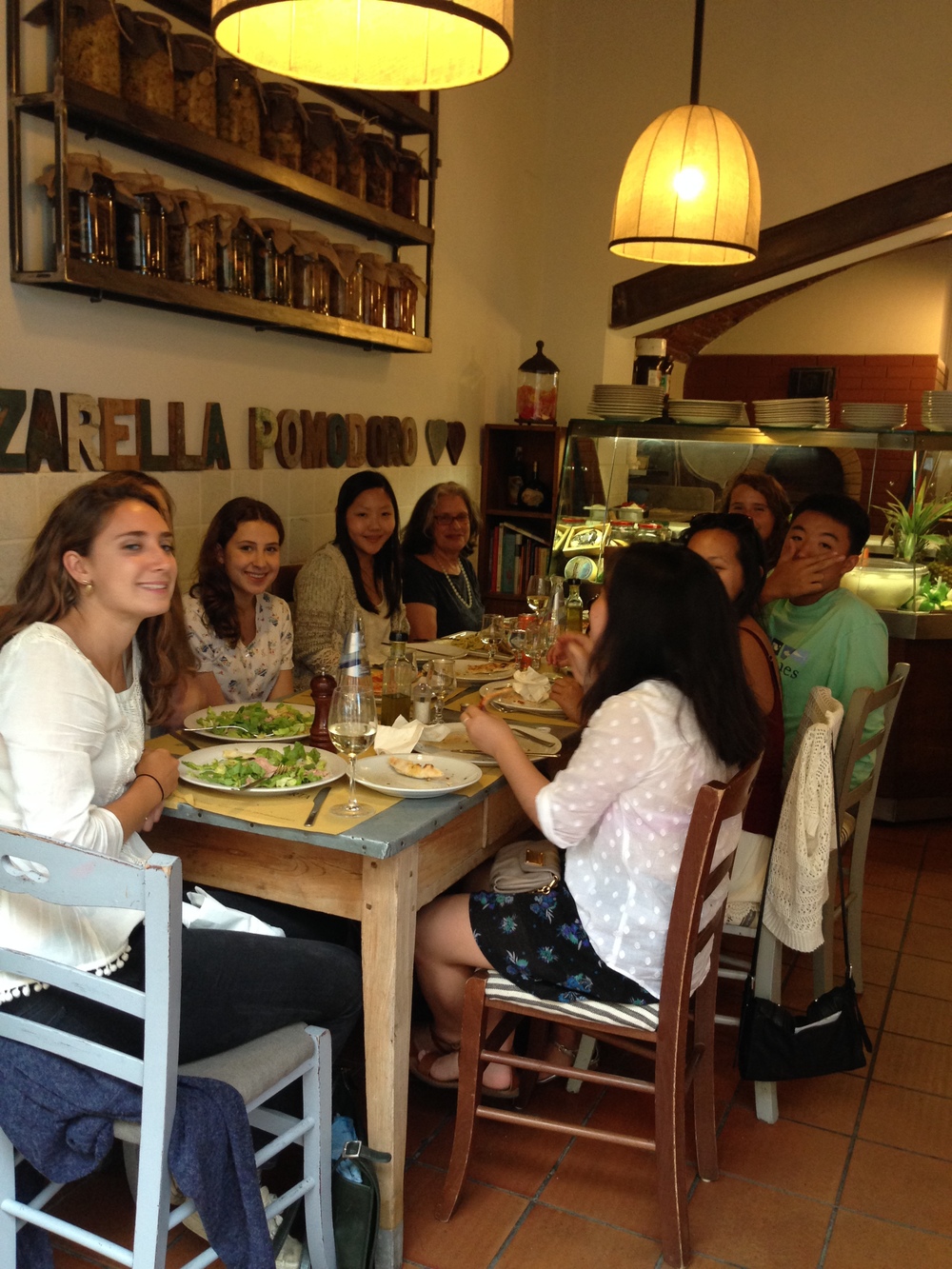 click to scroll
Reservation Form
Once you submit this Reservation Form, you will receive an email with a link to our full Application Form. After we receive a completed Application Form, a Calder Classics representative may be in touch with the applicant if further information is required to determine whether the program is suitable for the student's level and experience. Students will be notified about their acceptance status upon assessment of the Application Form and the receipt of a required teacher recommendation. Reserved spots may be held for 10 days prior to receipt of the completed Application Form.